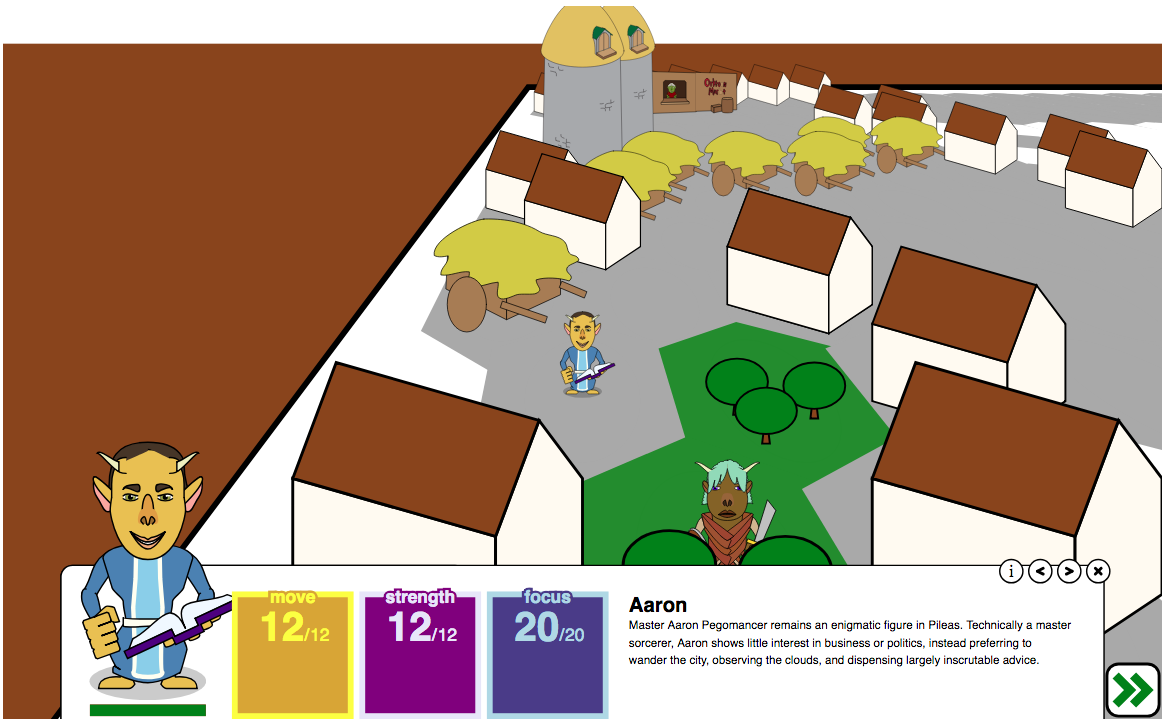 I'm finally in the home stretch of getting the Citizen Swords Against the Ogre King revamp up and running and to the same stage that the original build was.  I'm hoping this will be a sort of flagship game for me, with lots of levels and lore and plot twists and entertaining characters.
Speaking of characters, here's two that have been placed in the still-under-construction Orktown map.  Mother Skullgoblet is a sort of neighborhood matriarch and shopkeeper.  Aaron Pegomancer isn't an Orktown resident per se, but he wanders through observing the clouds often enough that he's accorded the respect of a local.
Once I get the rest of the level built up I'll see about making a proper gif zooming around so you all can see the nifty parallax effects.  Hopefully I'll have that for you guys later this month, and the first two levels fully playable.