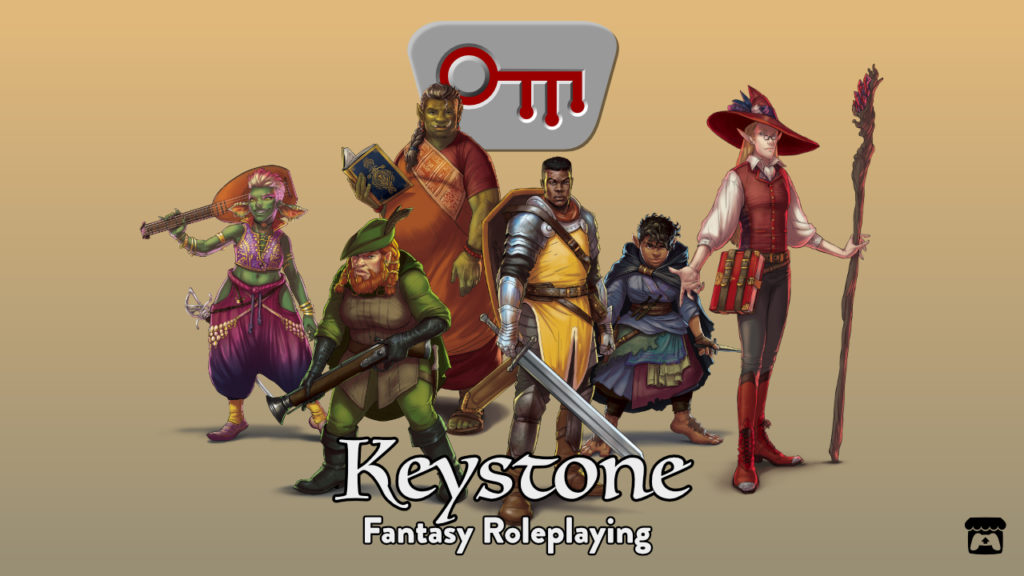 This is currently my primary project: a fantasy roleplaying game primed for the superlative Cortex Roleplaying Game. Its flagship is Ascent to Prime, a tutorial campaign set in the epic megadungeon of Tour Toriel. Both players and GM can learn Cortex by playing Cortex.
The Keystone Corebook will follow, along with a number of Toolboxes presenting fun ways to apply the Cortex rules to different corners of a sprawling fantasy RPG.
Keystone is distributed through itch.io, and the first adventure is free!
Recent Keystone Fantasy Posts: